Flipping through video clips, one shows flower cards about to flip.
"It found you because…" read the words on the screen. "These financial problems are about to end."
It looks and sounds like other social media content, thanks in part to Olivia Rodrigo's popular song in the background.
But this one isn't meant to make you laugh or teach you how to cook dinner. It is meant to help you make some of the most important decisions in your life.
The comments section is flooded with a version of the phrase "I claim this energy", showing that hundreds of people, if not more, believe in it.
These videos show something else. Tarot card readings are no longer a mysterious thing behind a curtain. Tarot readings are on TikTok, which kind of means tarot readings are everywhere.
This is the case in Colorado Springs, where tarot readings can be found at festivals, farmers markets and birthday parties.
They can be found in downtown stores such as Eclectic Co., where Meg Ludwig hosts a pop-up tarot reading every other weekend. Ludwig, 35, is prepared for anyone who walks through the door, which tends to be a range of tourists or locals, and welcomes a range of reactions to the tarot table. Ludwig can see the look in people's eyes.
"A lot of people are scared of me telling them they're going to die," she said. "And I never predicted anyone's death."
This is a misconception that Ludwig encounters. There are many more.
"A lot of my sessions demystify what people have learned from TV and movies about tarot," Ludwig said. "And just show them that I'm a normal person."
She is often confronted with these types of conversations, because the tarot, perhaps, does not seem normal. Or not so far.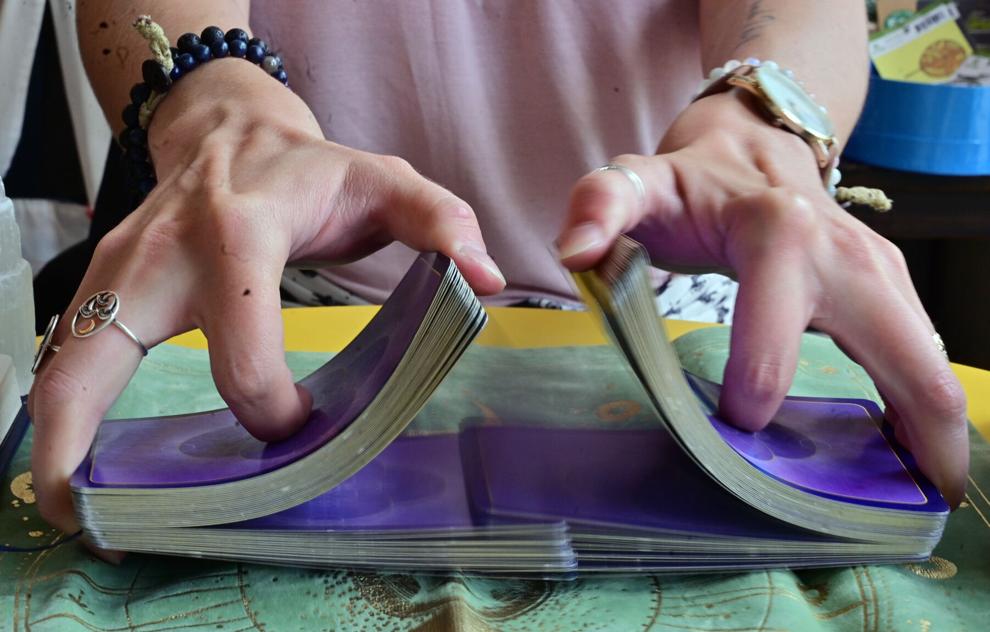 Ludwig has seen tarot become mainstream, as has Natalie Evans, who does readings in her metaphysical shop, over the phone, and at occasional parties.
"Honestly, with the emergence of TikTok, it really exploded," she said.
She said it came out of the "taboo". But the soul of the tarot should not be lost.
"Tarot is for introspection," she said. "It's about looking within yourself to see what you can do to improve your life."
Evans gets a lot of doubters. So sometimes she tells her story. She wasn't looking for the tarot. She wasn't looking to be a 17-year-old mother. She was not looking to become a 19-year-old widow after her husband died of cancer.
And she wasn't looking for a tarot reading. Her friend thought it was a good idea.
"She was able to tell me from the start that I was a widow," Evans said of the tarot card reader. "You don't just guess that a 19-year-old is a widow."
The reader tells more to the young woman who had already had spiritual experiences but who was afraid of this reading because she no longer wanted to hear bad news. The reader told her that she would one day meet a strong, red-haired man, and Evans did. The drive triggered something else. A new belief. A cure. A career.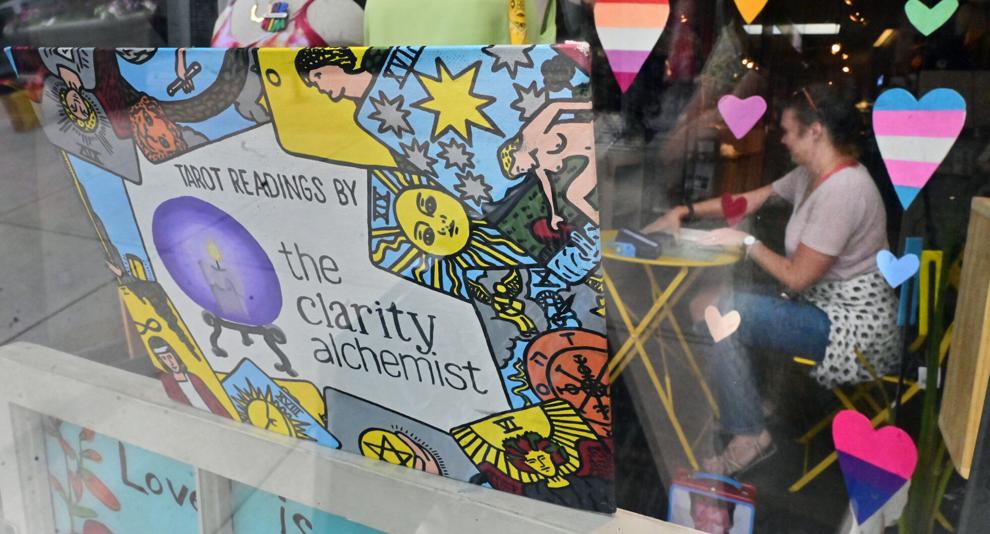 "It all comes down to helping people," she said. "I like to help people with my donations."
She can now tell others. She can now help others.
"I really believe that's what I'm supposed to do with my life," Ludwig said.
"A lot of people are freaked out enough that I'm going
to tell them that they are going to die. And I never predicted
someone's death. Meg Ludwig, tarot card reader